I made these for a friends wedding.
The focal image is a stamp that I hand made for the bride using a sketched image of a lily she liked. I transferred it onto an eraser and used a lino block carving tool to carve the stamp out of the eraser. This really makes her invites completely unique as she is guaranteed that no one will ever have the same thing unless she lends them the stamp that was made.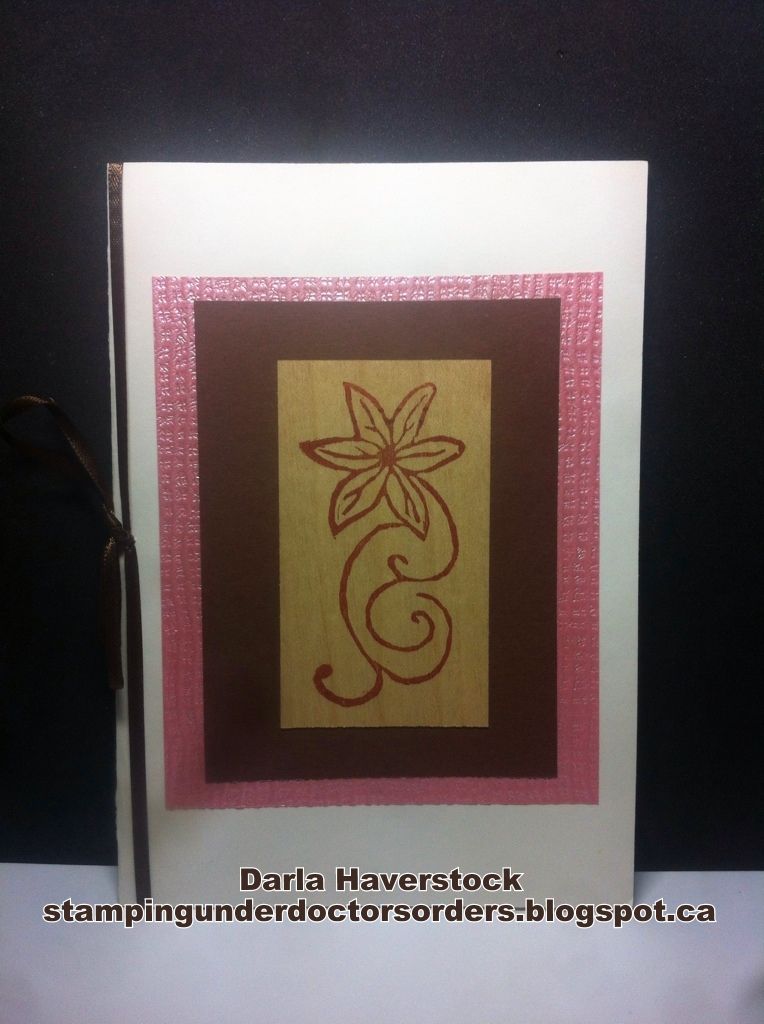 The image was stamped onto a wood veneer business card which are available in packs of 200 of so from Lee Valley Tools for less than $5. Matted with chocolate brown paper and then onto some textured pink metallic paper (chocolate and pink were her wedding colours).
We also used the same image in pale pink on white and had magnets made with the bride and grooms names in chocolate and their wedding date on them. We were fortunate enough that the brides sister works for a printing company so she got all the magnets printed in a coated glossy so we didn't actually have to hand stamp those or anything.. just laid it all out once and scanned it in for her to print.
I love adding texture and other materials like wood and things to a card. I find it really gives them that extra little something and makes them look truly unique and handmade yet still looking professionally done at the same time.
I'd love to hear what you have added onto your cards or other projects that were a bit outside the box! Who knows... I just might need to try it out. ;)