Welcome to our second of 2 Blog Hops happening this month. In this Hop you will find that each consultant has created a calendar, we've used different materials and created our own take on advent calendars! Close To My Heart has an Advent Calendar WOTG kit that you can purchase from your local consultant, or you can purchase from from me here.
If you just happened across my blog, welcome to our Cross Canada advent calendar hop. I am the first stop in our hop across Canada starting here in Halifax, Nova Scotia. If you started at someone else in the hops blog and are going back around to where you started then you should have come from Teresa over at her blog Country Crafting Mama.
First let me show you how I put my a
dvent WOTG
together. I didn't follow the instructions exactly.. although I did follow them more closely than I normally would. LOL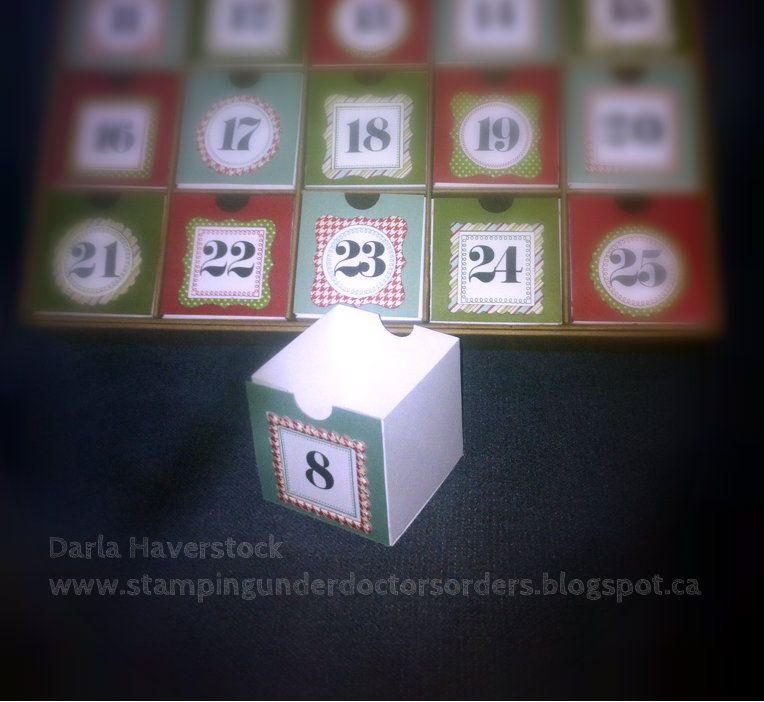 .
I constructed all of my boxes from white cardstock and then cut 2.5" squares from the arious colours of cardstock and stuck them on the fronts. This gave my drawers a little more durability (which is good considering my kids are definitely not gentle with things) and allowed me to use a circle punch on the other side too and instead of having to store this away the other 340 days a year I can simply turn all the drawers the other way and use it for storage in my craft area... or anything else really.. haven't quite decided what I'll do with the other side yet.I'm kind of thinking I'll find a nice photo and cut it to fit the drawer fronts on the other side and then stick them on in the correct order so it displays a tiled picture. Not sure which picture to use though until I decide exactly what room it's going to be kept in.
Here's a photo of a few drawers in the other way...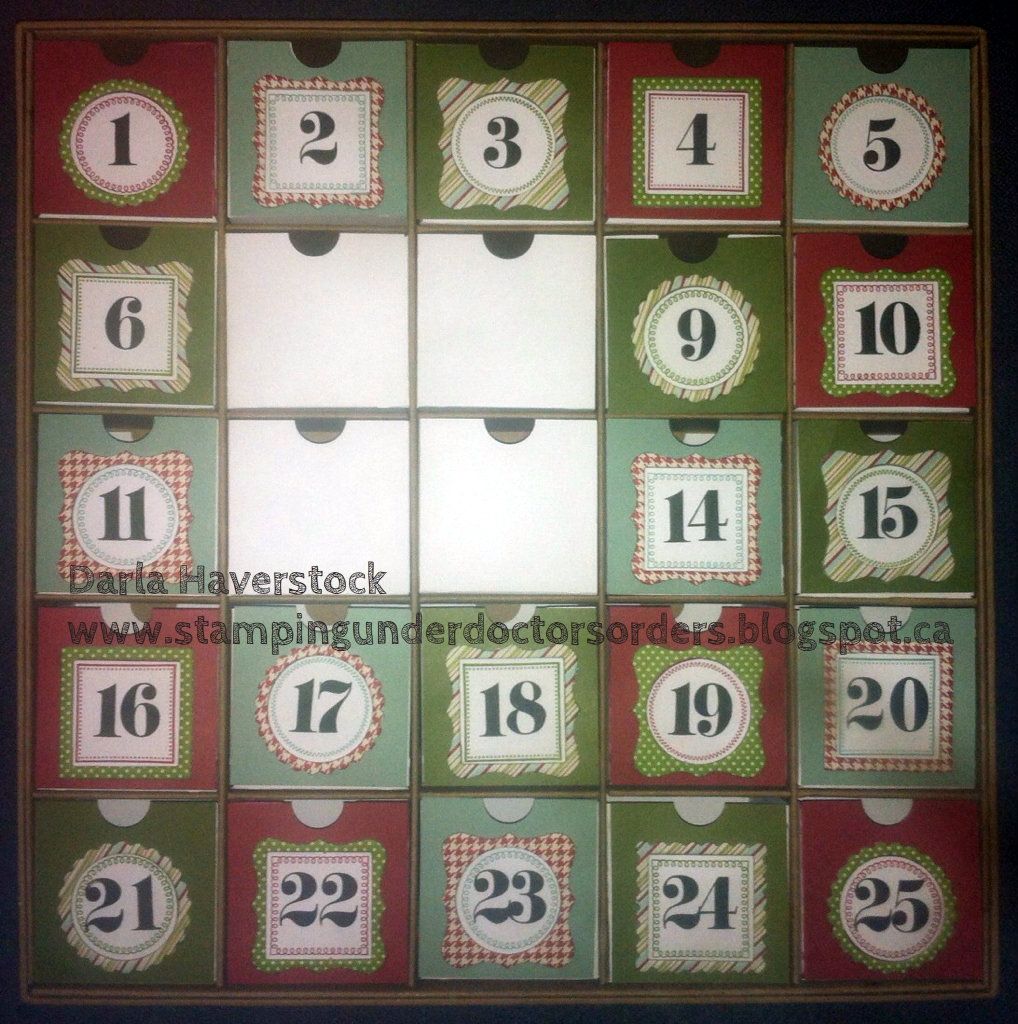 Now, since the project for this hop was to create an advent calender without using this cubby or to create something other than an advent with the cubby (which I'm planning on but haven't finished yet)... my actual project for today is a perpetual calendar that is also an advent calendar... confusing right?? I know.
See if some pictures help...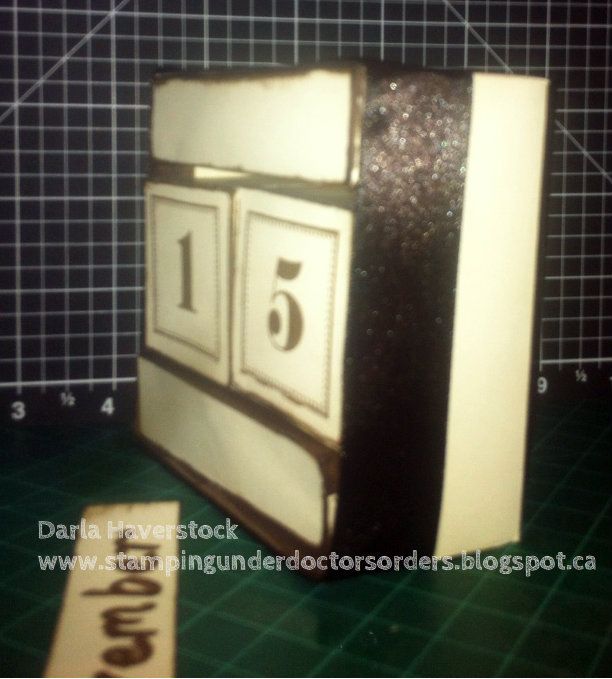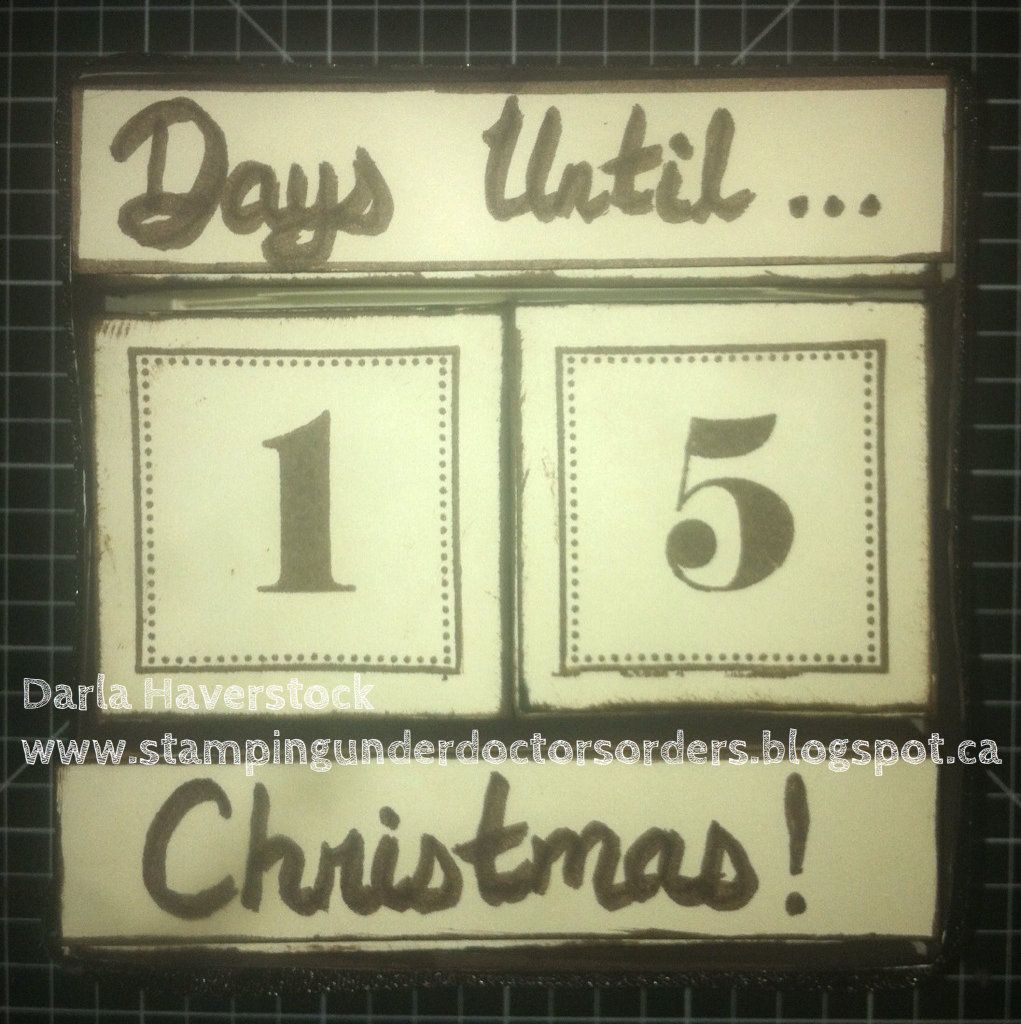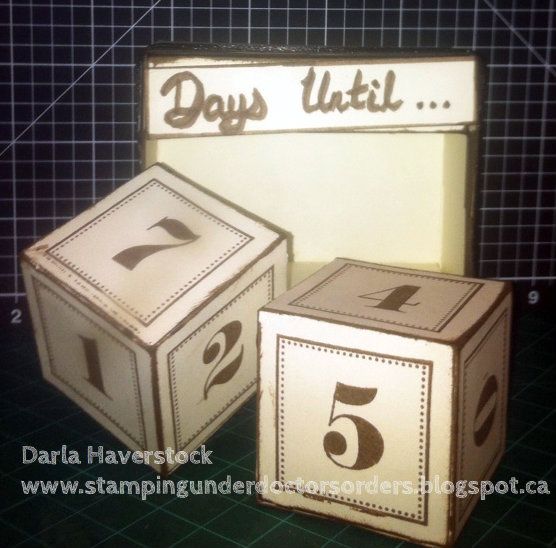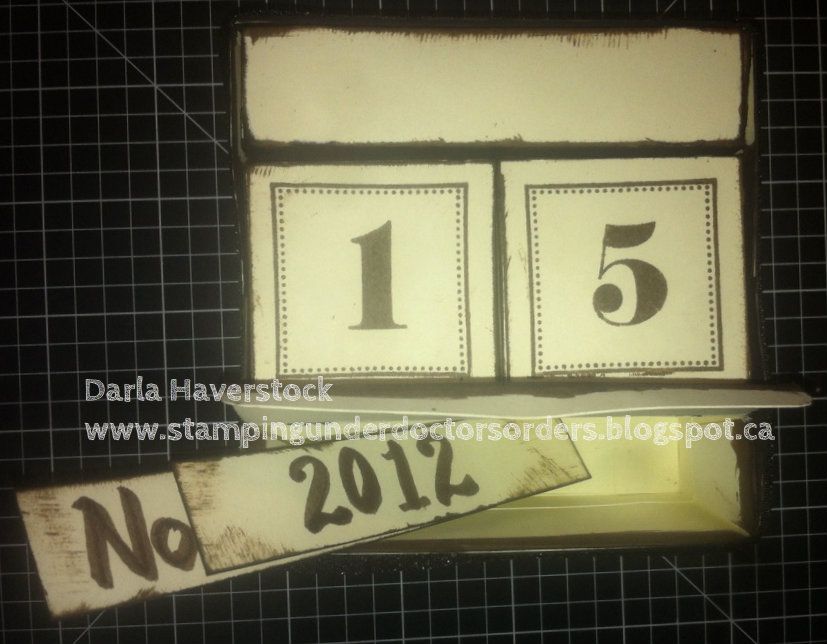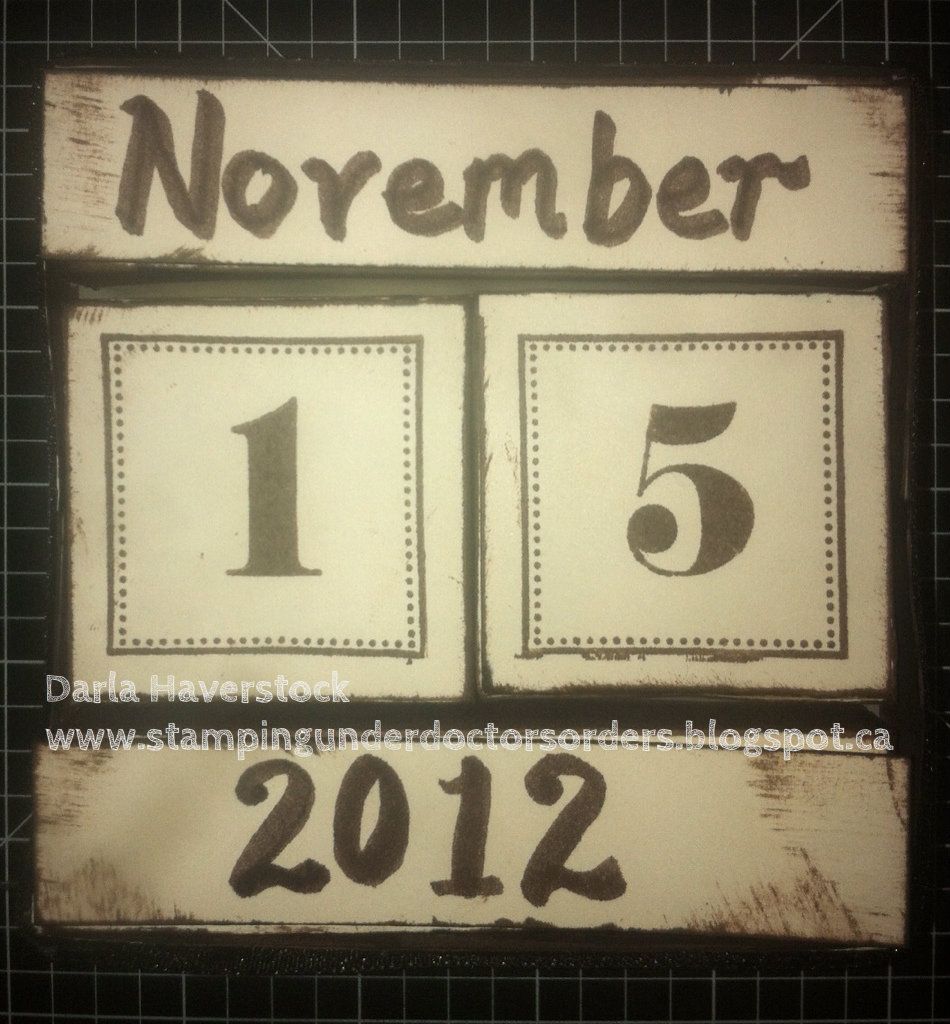 Make more sense now? If you can't tell I am absolutely horrible for either bringing Christmas things out on time or putting them away so if I make them fit any occasion then it's not weird to still have it on my desk in July. hahaha
Feel free to skip my ramble on how I made this and go directly to the next stop on our hop over at Michelle's blog My Creations With Michelle.
Also, tomorrow is the LAST day to register for mine and Michelle's Christmas Card Making Day so make sure you contact one of us to register is you wanted to attend. It's going to be lots of fun! :)
Basically this is 2 cubes cut from the Artiste cartridge as well as 2 card boxes. I did have to alter the card boxes a bit after I cut them to make them fit this design the way I wanted it to. The cubes are 1.75" and the overall dimensions are approximately 3.75" x 3.75" x 1.8".
I cut a piece of cardstock 7.35" x 7.35" and scored around all 4 sides at 1.8". Then I folded up the sides and glued to make a frame and backing for my calendar. I am going to re-do this one and will use the chocolate cardstock for this piece instead of colonial white.
I stuck my card boxes on the inside of this outer frame creating an empty space in the middle for my cubes.
I cut blank pieces of colonial white to fit the fronts (what would normally be the tops) of the card boxes. When I re-do this I will be putting velcro on the backs of all the pieces for the years, months, my days until, Christmas etc... as well as on the tops of the card boxes to make them easy to take on and off to change them out. In the photos I just used repositionable adhesive, since I knew I was going to re-do it to change the outer frame colour I didn't want to waste my velcro. I will also type out all the words on them too as it doesn't look that bad in real life but looking at the pictures of my handwriting on the computer I'm wishing I had type it.
The great part is that all the pieces that aren't in use can be stored in either the top or bottom card box. I think the bottom one in the one for myself will end up with post it notes in it. :)
I used the stamp set from the Advent WOTG to stamp the blocks and inked all my edges in chocolate ink.
The ribbon I used to wrap around the outside just to fancy it up a bit more was some old ribbon I had laying around so I have no idea what brand it is, sorry.
As I'm writing up this post I'm also thinking I might have some stamped and cut out holiday images attached to the Christmas countdown pieces just to make it a little more festive but truthfully I really like having some Christmas things around that aren't over the top with Red, Green and covered in glitter although I do like that stuff too don't get me wrong... just not on EVERYTHING!!
Your next stop on the Cross Canada Hop is Michelle S from My Creations With Michelle
Here is the entire lineup in case you get lost along the way. You will also find this list on
Michelle's blog