Welcome to our The Artiste in 3D Blog Hop! There are so many fun features in our Artiste Cricut cartridge that we decided to showcase many of the 3D Objects
In this hop, you will see a variety of projects featuring the 3D Object key of the Artiste but don't worry, you won't need special glasses to see them! (But we do hope our projects will "stand out" to you.)
If you have just hopped onto my blog, please start at the beginning at Lucy's blog – Love 2 Create. If that's where you came from then you are in the right place!
For my project today I wanted to show how you could make some very quick but beautiful home decor.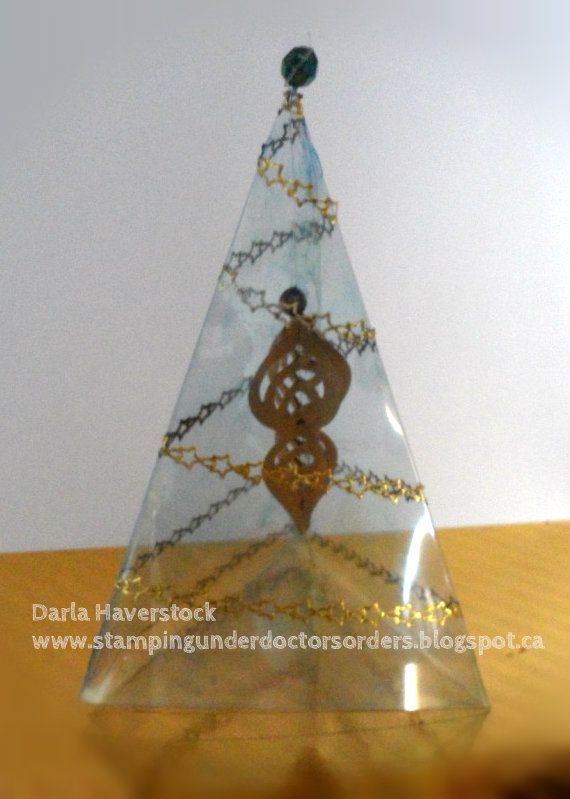 I cut the 3D object from page 53 from acetate at 5.25" as well as 2 of the shifted Accent 4 image on page 53 and 2 more of the same image with the flip function on from gold cardstock at 2". I folded all 4 of these ornaments down the center lengthwise and stuck them to each other back to back around in a circle matching up the right side of a regular cut with the left side of a flipped one. Before I glued the last one in place I took a piece of stretchy jewelry cord (you could also use fishing line, this is just what I happened to already have) and laid it into the middle of the cut then glued the last to sides together.
The garland is just some outline stickers I've had laying around for years. This could easily be substituted with absolutely anything including a nice stitch stamp or border stamp in gold staz-on, glitter glitz, viva decor pen.... you get the idea.
I used a needle to thread the other end of the cord up through a gold bead and then up through the top of the tree. I used another larger green bead on top and once I had my ornament hanging at the height I wanted I tied it off to this bead. I think I will actually use a gold bead on the top too for the next one. You may also notice a slight green tint to the plastic... there is a reason for that.. LOL I tried to photograph this except the clear plastic just did not want to take a nice photo so I grabbed some green alcohol ink and some alcohol and sprayed a mixture of the two into the inside of the tree (without the ornament of course) and wiped it around a bit just to give the plastic a hint of colour so it would photograph.
Here's a shot in slightly different lighting: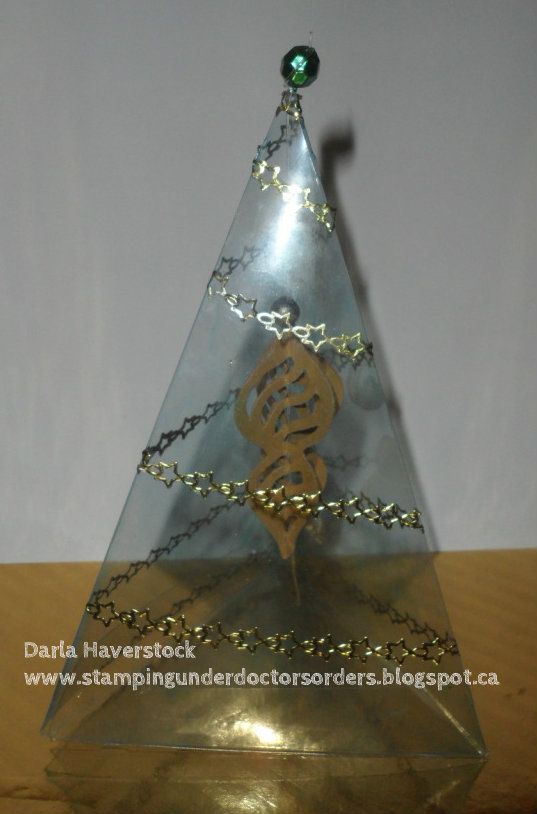 Products Used:
Here is the complete lineup in case you get lost along the way:
Thanks for hopping along with us - we hope we were able to inspire you to create your own 3D projects with the Artiste.