I can't believe we're already on sketch #4 over at
Atlantic Hearts Sketch Challenge (AHSC) blog
. 4 weeks have just flown by! I have been digitizing sketches like crazy as we want to have as many ready for our Design Team as far ahead of time as possible and since Michelle has already hand drawn 39 pages of sketches at 2 or 3 per page for me to digitize there is no shortage of ones to be done. ;)
I do have a question for all of you though... I am digitizing them in one of my cutting software programs which means I have an actual cut file for every sketch in SVG format. My question is if any of you would be interested in me sharing that cut file each week with the sketch? Let me know in a comment here or over on the AHSC blog and if there are enough requests I will work on getting them uploaded somewhere to share.
Now, onto what you really came here for... my card! :)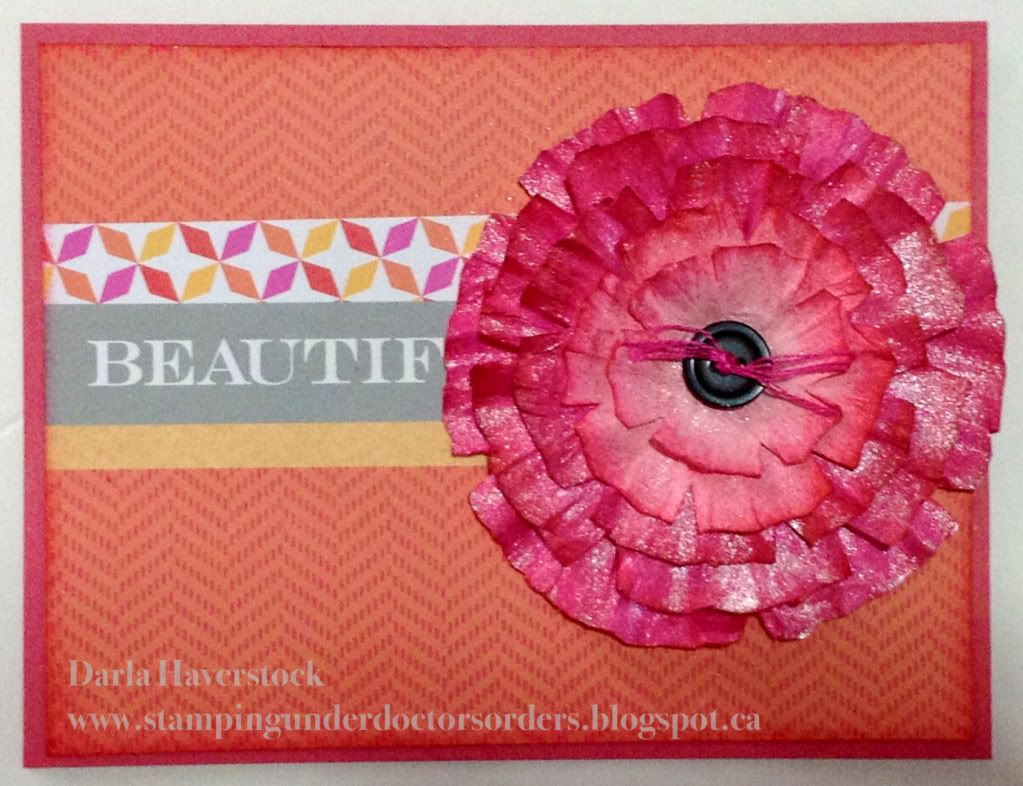 I had this wonderful flower that I made with Lisa as a make and take at the Crop for the Cure earlier this month and I have been dying to use it on something. This sketch was perfect. I dug out some of thelimited edition
Dream Pop paper
that you can get for $10 with every $35 this month and cut a 4" x 5.25" piece to include the banners/sentiment which is on one of the patterns. Stuck my layer onto a Hollyhock card base and then just adhered my flower on top. Finished. I just love the glimmer and shimmer to this beautiful flower and better yet how easy this card was when paired with this fantastic patterned paper.
Products Used: