I can't seem to get enough of these new folders so of course I have another card for you today for a girls birthday card using the same folder as I used
here
. We had a birthday party to go to for my 4 year old cousin that I used to babysit through the day. She is into Tinkerbell of course so....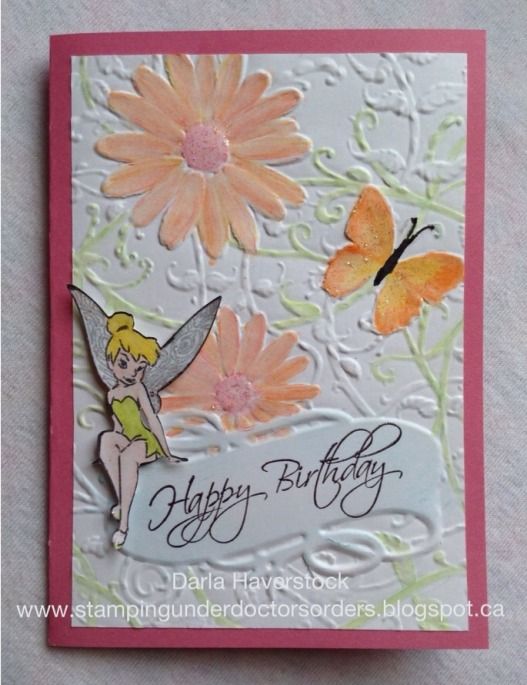 This one was coloured with the
watercolour pencils
. Tinkerbell is drawn on the cricut (Tinkerbell & Friends cartridge) using the cricut gel pens (once in silver using the filigree creative feature, again in black using just the image button) and then cut out using the blackout feature, coloured with the watercolour pencils as well and popped up on foam tape. A little
glitz glitter gel
on the butterfly, flower centers and Tinks' wings and shoes. The sentiment is from For Every Occasion. The card base for this one is
Cotton Candy
..
A close up to see the dimension..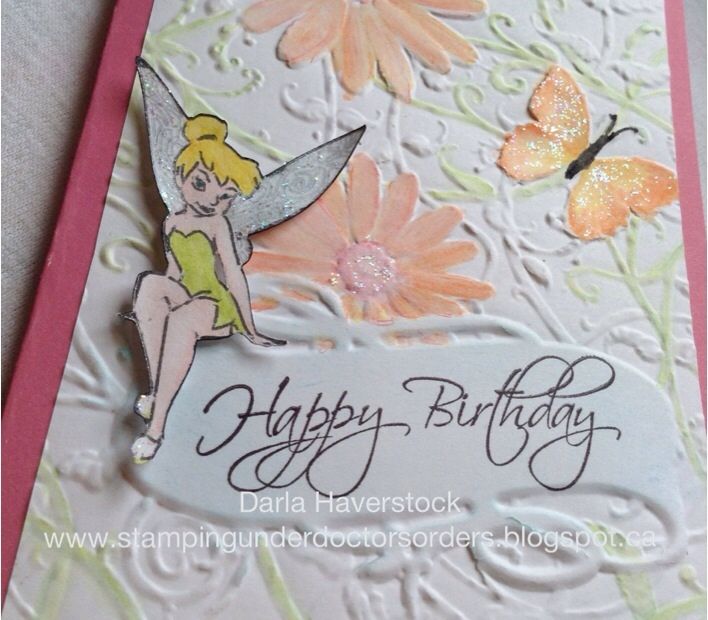 Of course I just have to show you the inside of this one because our
Pear cardstock
is the perfect colour for Tinkerbell.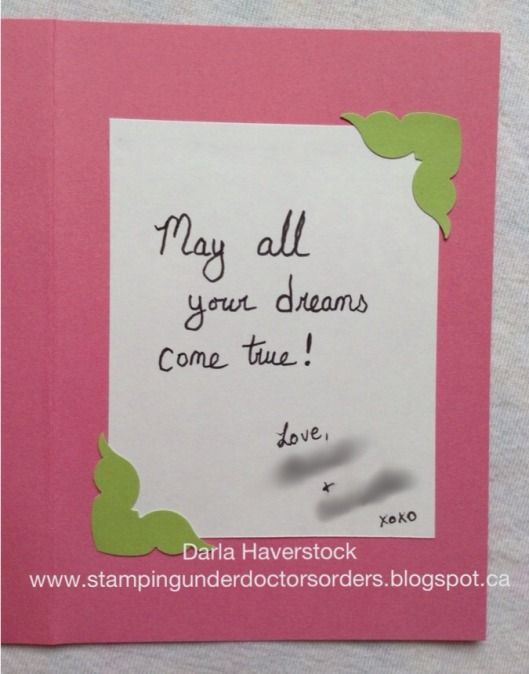 Products Used:
Edited to add:
The gel pens work the same way. It's just a matter of making sure both the image you choose to draw and the one you choose to cut "cut" in the same spot.
- I loaded my paper in the top right of my mat and pressed load mat.
- put my silver gel pen in and chose my size (3" for Tink I used on my card)
- set speed and pressure to what is written on the side of the gel pen
- select the image (I used the filigree feature of Tink to get the swirls on her wings) and press cut
- once its done drawing with the silver I pressed load mat again to bring it back to the same starting position
- replaced silver pen with black
- chose the main image (no creative feature) so it would draw all the details (eyes, nose, mouth, etc)
- press load mat again to return to starting position
- take pen out and insert blade
- change speed and pressure to the correct settings for the paper I was using
- choose the blackout feature so it only cuts the outline