Welcome to the first Blog Hop of 2013. Our January Hop is featuring a "Consultants Choice", so each consultant has a unique project to share with you. I hope that you will take the time to leave comments on our posts, as we love to get feedback from our viewers....whether it was something that you really liked or some new technique that was used that you would like to learn how to do....by leaving us comments, we get to hear what you like, and what you want to see. Thank you… now on to our hop!
If you have just hopped onto my blog, you can start here as this is a circular hop, but if you want to follow us across Canada then please start at the beginning and join Michelle S at My Creations With Michelle If you came from My Creations With Michelle then you are in the right place!
For my project I decided to make a card (I know you're all shocked right?? LOL) using a
stamp set
that has become one of my favourites but will be retiring at the end of this month with the release of the new Spring/Summer idea book "
Perfect Day
". If you're wondering what other goodies are retiring at the end of the month please check the "
Retiring CTMH
" tab at the top of my page, currently I have only listed the stamp sets but I promise I will have the rest of the list up by the beginning of next week.
Here is a picture of my card.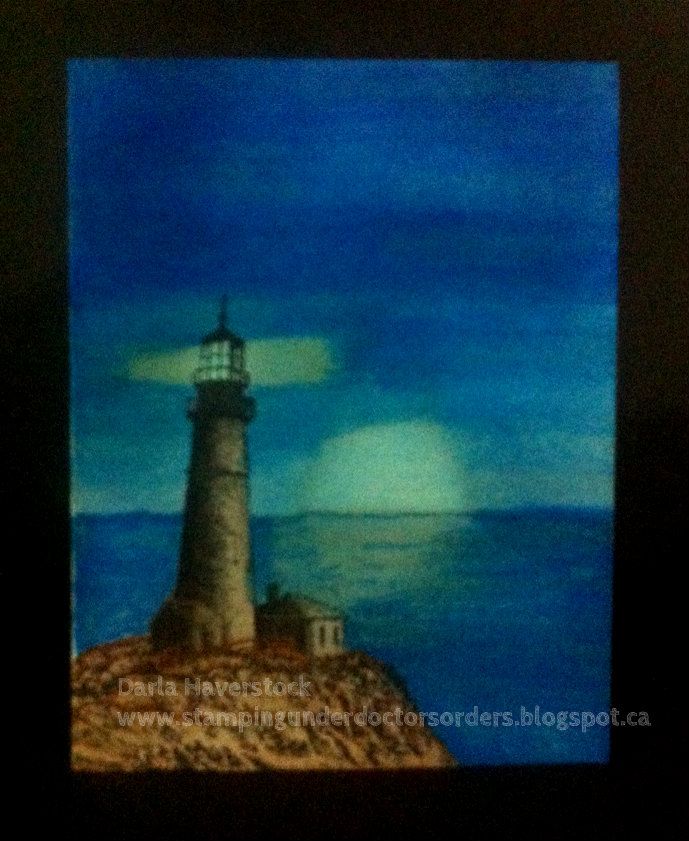 I decided not to add a sentiment or anything to the front just yet and left it blank so I could keep this card in my stash for a later occasion as I think this card could easily be used for anything from a sympathy to a thank you card. I also haven't decided whether to leave it like this with the image consuming the entire card front or cut the card front off and mat it with a layer or two... What do you think?
I used my new
promarkers
of course to colour this but you could use anything to colour this
stamp
. It looks beautiful in watercolour pencil, chalk, paint or even
left blank! A lot of the shading in this set is already there in the stamped image so all the guess work of where to shade is taken care of for you.
The colours I used were: buttercup, warm grey 1, warm grey 2, warm grey 3, warm grey 4, warm grey 5, arctic blue, sky blue, powder blue, azure, true blue, midnight blue, cocoa and cinammon. I could have gotten away with a few less blues but I "oops'd" and had to fix it, plus I am very new to this so just figuring it all out myself.
Here is a picture of a card that I haven't shared here yet done with this same stamp set but coloured with chalk. I did this very quickly the day I received this set... took literally about 10 minutes (mind you I really could have taken the time to line my fence up on the stamp on the right side so it was straight, but I was too excited to play with this set). .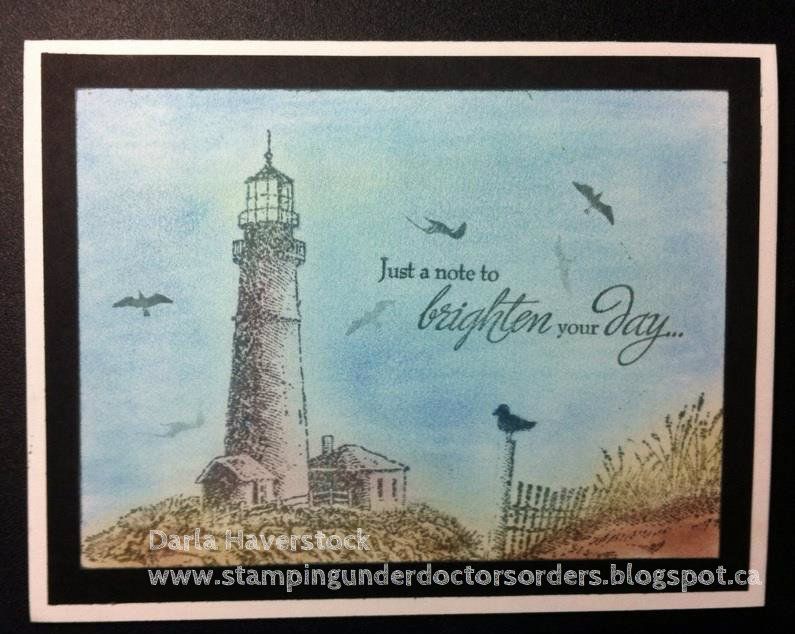 Side note: I have been using my new
promarkers
a lot lately (and you can expect to see more and more things done with them as I am truly enjoying them) and have been trying them out on various cardstocks to see what I like and I have to say that our CTMH paper does wonderfully with
these
alcohol markers (and other including the CTMH ones of course).
Your next stop on the Cross Canada Hop is Suzette Crop Paper Scissors.
If you get lost along the way, you can head to Michelle S Blog - My Creations With Michelle as she has the complete blog list.
Thanks for hopping along with us - we hope we were able to inspire you to create your own projects using some of the designs and paper seen along the way. Join us again in February when we will be featuring a 2 page layout.
Products Used: